Biomethane RNG Channel is media partner of the ADBA Northern Ireland Conference 2023 and ADBA Scottish Conference 2023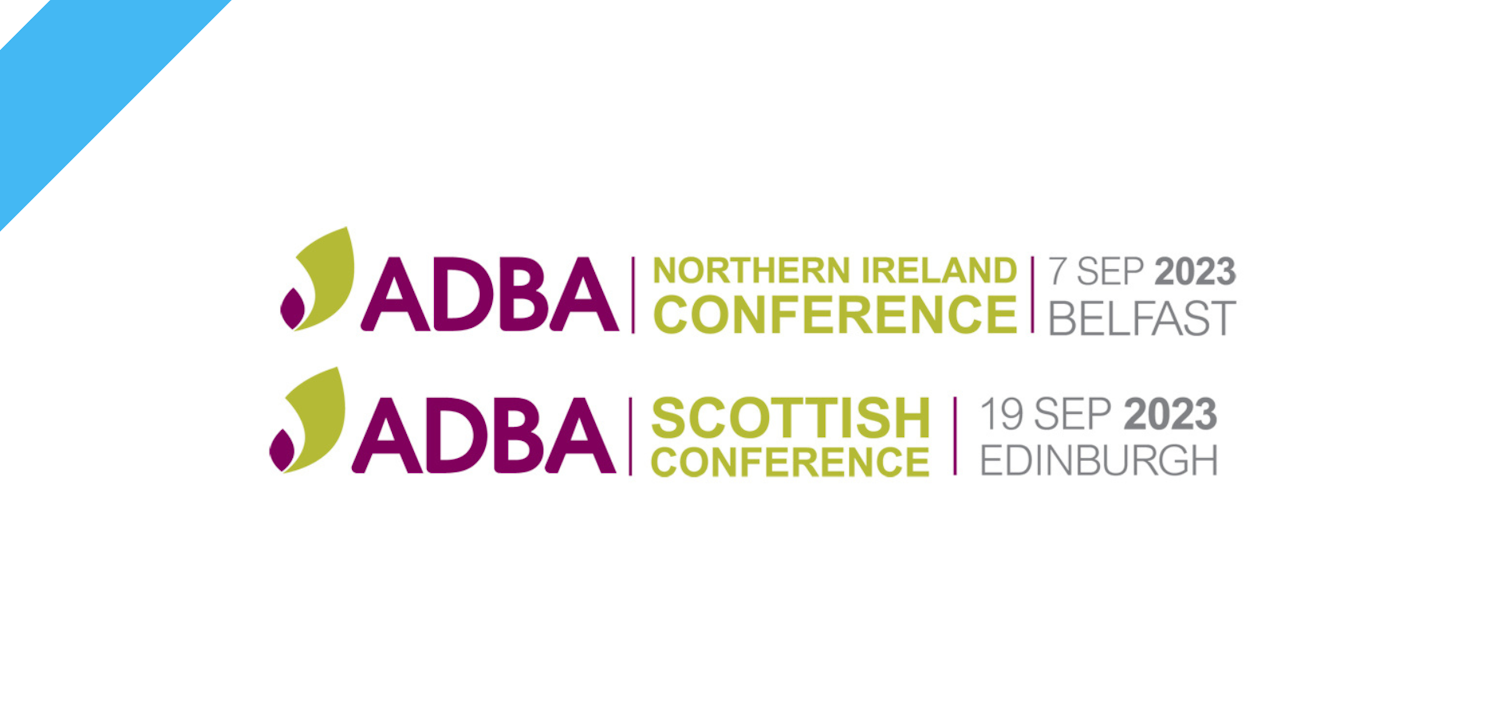 ADBA, the Anaerobic Digestion and Bioresources Association, connects and supports the UK AD and biogas industry by hosting a variety of meetings and workshops. Here are the upcoming ones:
ADBA Northern Ireland Conference 2023
07 September, 2023 9:00AM - 6:30PM
Country: Northern Ireland
Address: 2 Lanyon Place, Belfast
Biomethane: Accelerating the Energy Transition
ADBA's Northern Ireland Conference will consider the technical, policy, legislative and regulatory preparation being pursued to facilitate the decarbonisation of the energy system and the scale up of renewables gases in Northern Ireland. This premier event brings together industry experts, policymakers, and thought leaders to explore the immense potential of the AD industry in Northern Ireland. Here's a glimpse of the agenda:
Session 1 – AD: A Win-Win-Win for the Environment, Energy and the Economy

Session 2 – 'A Giant Leap Forward': Biomethane Injection into the Gas Grid

Session 3 – AD and Agriculture in NI

Session 4 – 'Circling the Circle': AD at the Heart of Northern Ireland's Circular Economy (Panel)

Session 5 – Ask the Experts

Session 6 – Funding Biogas Projects in Northern Ireland

Session 7 – Regulation and Future Opportunities for the Growth of the AD Sector in Northern Ireland
Check out the full programme
BOOK YOUT TICKETS TODAY
ADBA Scottish Conference 2023
19 September, 2023 9:00AM - 7:00PM
Country: Scotland
Address: Holyrood Road, Edinburgh,
Deep Dive into Scotland's Net Zero Ambition
The Scottish Government is seeking to achieve a 75% reduction in greenhouse gas emissions against 1990 levels by 2030, with the Just Transition plans feeding into a five-year Climate Change Plan. ADBA's Scottish Conference will be the first opportunity to take a deep dive into the role envisaged for biomethane. Join us at the highly anticipated ADBA Scottish Conference 2023, where industry experts and government representatives come together to provide valuable insights and networking opportunities. Explore the programme highlights and be inspired to register for this must-attend event:
Strategic Overview – AD: Helping Scotland Reach Net Zero by 2045: Gain insights into Scotland's ambitious climate mitigation targets, the forthcoming 5-year draft Climate Change Plan, and the crucial role of anaerobic digestion and bioenergy.

Panel Discussion: Financialisation of Biogas Projects in Scotland: Discover how anaerobic digestion projects can secure the finance needed to thrive in Scotland's leading hub of green and ethical finance.

Policy Fireside Chat I: Carbon Capture, Bio-Technology, and Innovation in Scotland: Understand the strategic importance of anaerobic digestion and the wider bio-tech sector in achieving net-zero objectives and overcoming barriers.

The Role of AD in Decarbonising the Scottish Food & Drink Sector: Explore how anaerobic digestion is driving sustainability strategies within Scotland's thriving food and drink sector, contributing to decarbonisation efforts.

Policy Fireside Chat II: Digestate as a Peat Replacement? Developing a Digestate Market in Scotland: Delve into the potential market opportunity for digestate as a replacement for peat, aligning with the Scottish Government's restoration objectives.

Scotland's Circular City: Discover the transformative power of anaerobic digestion at the heart of a circular economy, driving the greening of the gas grid, renewable fuel adoption, waste recycling, and a just transition to a green economy.
 #ADBAScottishConference 2023