DÍA DEL BIOMETANO - March 16, 2023, at the NH Gran Collection, Zaragoza, Spain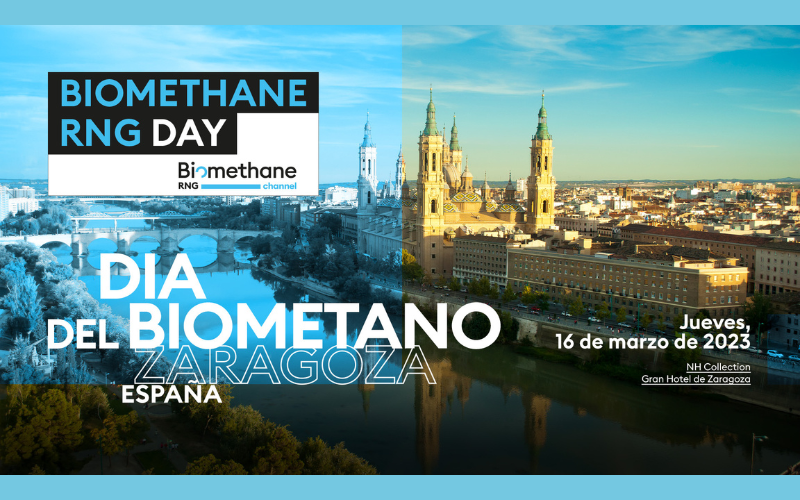 Introducing the BIOMETHANE RNG DAY 
The Biomethane RNG Day is a one-day conference event dedicated to biomethane.  
A panel of experts and stakeholders will help participants understand the potential, the technologies, and the merits of this alternative fuel.  
The event is organized by  Biomethane RNG Channel, the first video channel dedicated to the world of biomethane or RNG, committed to promoting correct and up-to-date knowledge, to help create a more sustainable energy system. 
About the DÍA DEL BIOMETANO 
Biomethane RNG Channel is glad to present the first edition of the Biomethane RNG Day - DÍA DEL BIOMETANO -  which will explore the potential of biomethane in Spain.   
The coming years will be important for the development of the Spanish biomethane sector. Spain has the fourth-highest biomethane potential in Europe, ready to be untapped. According to Enagás, approximately 30 new biomethane plants are under construction and even more projects are under development, with operations planned to start before 2025 (*) 
To go deeper into this rapidly growing market, the DÍA DEL BIOMETANO will host panels of experts that will talk about the European and Spanish scenarios, with benchmarks from other countries, case studies, anaerobic digestion and upgrading technologies presentations and insights about financing, guarantees of origin, gas grid and more.  
Join us on March 16, 2023, at the NH Gran Collection, Zaragoza, Spain 
Main info:  
(*) Source: EBA Statistical report 2022