National Summit on Combined Heat and Power | Washington DC, November 15-16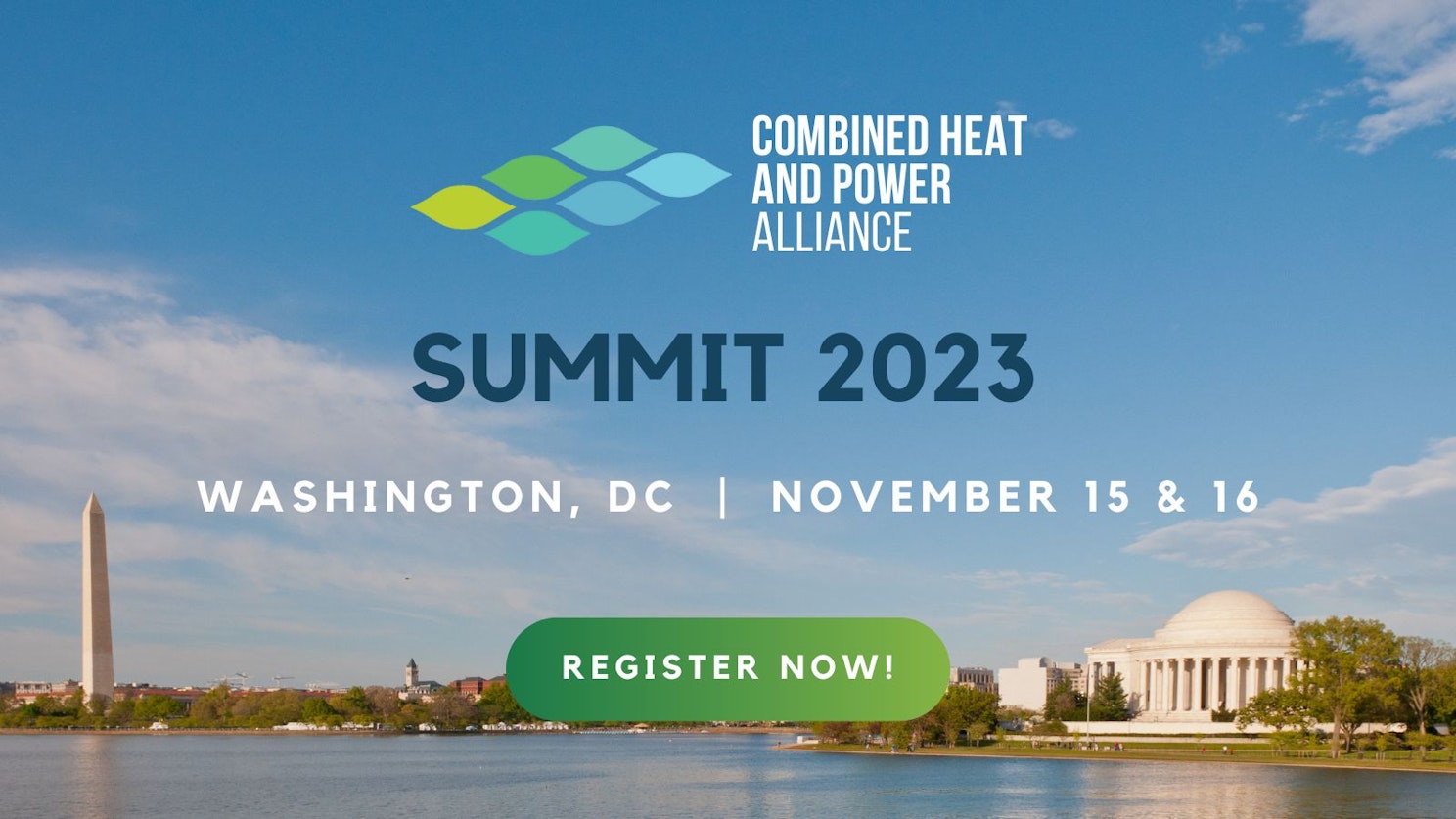 The Combined Heat and Power Alliance, the leading national voice for the deployment of combined heat and power (CHP) and waste heat to power (WHP), is hosting its fourth annual National Summit on CHP, in Washington, DC on November 15 & 16.
The Summit will convene a diverse group of stakeholders, including industry experts, end users and potential hosts, government leaders, policymakers, utilities, climate advocates, and other members of the clean energy community. 
It will be an opportunity to showcase the many benefits of CHP including reduced emissions, resilience and reliability, and economic competitiveness.
This year's summit will explore new pathways for CHP deployment, like commercial buildings or data centers plus the role of CHP in U.S. decarbonization strategy, and policy pathways for advancing CHP 2.0 and much more.
Visit the Summit website here to register for the event, view details on the agenda, and the venue.
If you have any questions, contact Sabreen Ahmed at sabreen@dgardiner.com.