6th Biomethane Congress 2023 in Poland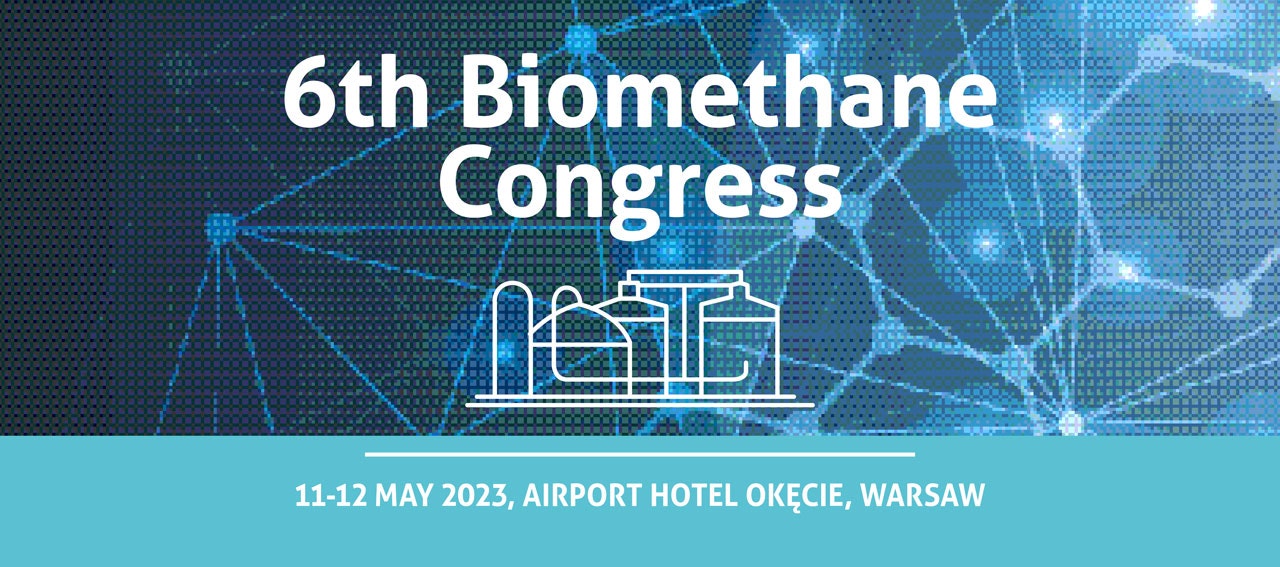 The conference will be held on 11-12 May 2023, Airport Okęcie Hotel, Warsaw, Poland.
Due to the growing interest in biomethane in the world, also caused to a large extent by the current geopolitical situation and Russian aggression against Ukraine, biomethane is also becoming a hot topic in Poland. Especially recently, legislators seem to see its great potential. During the 6th Biomethane Congress, we will look at the biomethane sector and try to answer the question of whether a breakthrough awaits us.
Join the event today, during which you will learn the opinions of experts on the development of biomethane in Poland, you will take part in discussion panels with the participation of specialists and gain knowledge about current trends in the "green" gas industry.
The 6th Biomethane Congress is an industry meeting for: 
investors planning to build a biomethane plant, owners of existing biogas plants, managers of treatment and municipal biogas plants, representatives of the energy, gas and transport industries, government administration and local governments technology and equipment suppliers, Polish and European industry associations.
More information about the conference:
Jolanta Kamińska
+48 790 439 216
jolanta.kaminska@magazynbiomasa.pl