What Role for Fuel Cell micro-CHP in Europe's Future Energy System?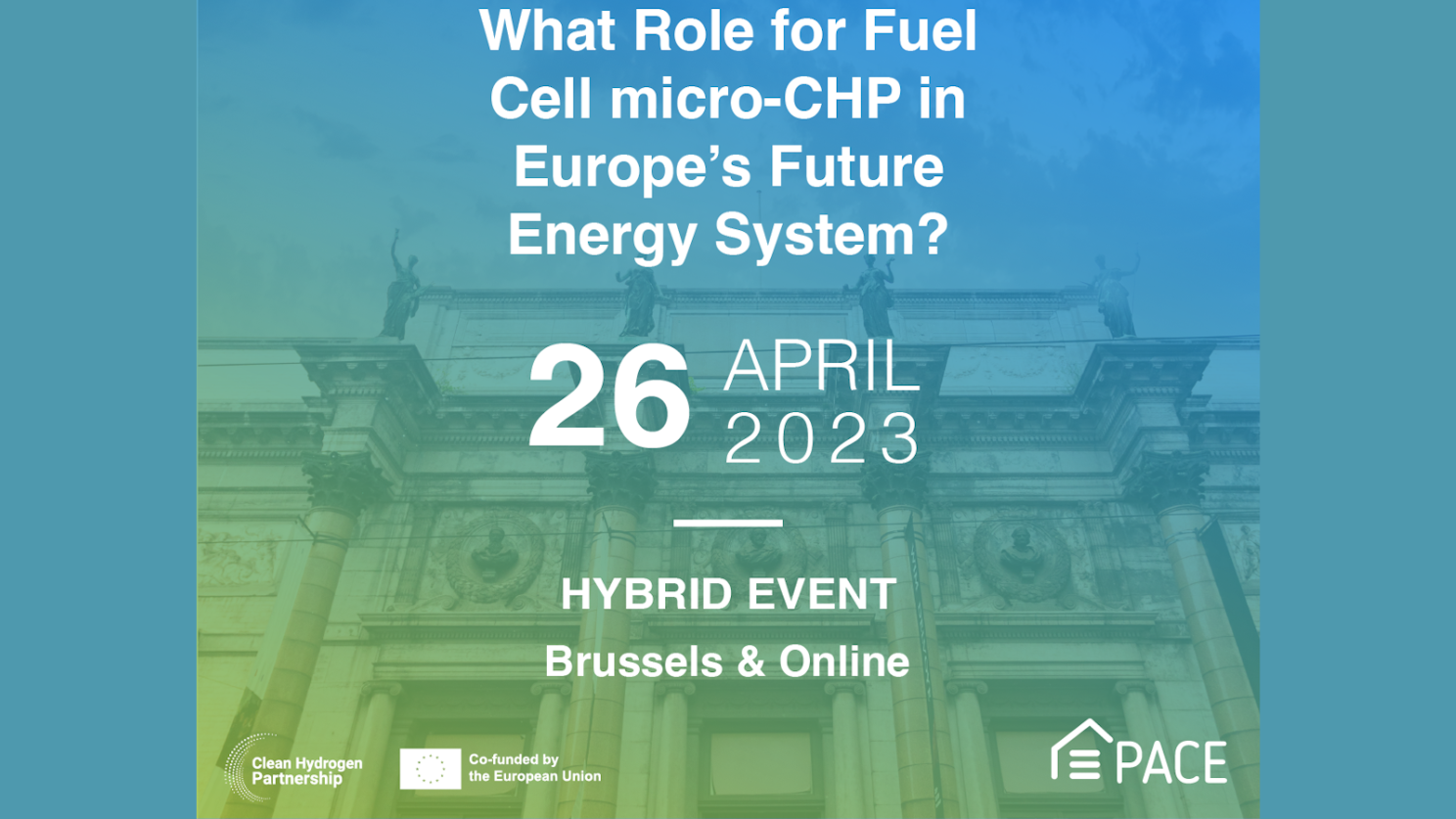 PACE is a major EU project unlocking the large-scale European deployment of the state-of-the-art smart energy solution for private homes: Fuel Cell micro-cogeneration.
By the end of the project, PACE will see over 2,500 householders across Europe reaping the benefits of this home energy system. The project will enable manufacturers to move towards product industrialisation and will foster market development at the national level by working together with building professionals and the wider energy community. The project uses modern fuel cell technology to produce efficient heat and electricity at home, empowering consumers in their energy choices.
PACE is organizing the final dissemination event on 26th April at the Auditorium 490 of the Royal Museum of Fine Arts in Brussels. The event is free of charge, and you are welcome to attend either in person or online.
Cogeneration Channel is media partner of the conference. Join us at the event!
You can find the program of the event and register here: https://pace-energy.eu/what-role-for-fuel-cell-micro-chp-in-europes-future-energy-system/