7th Biogas Congress - December 15-16 at the Airport Hotel Okęcie, Warsaw, Poland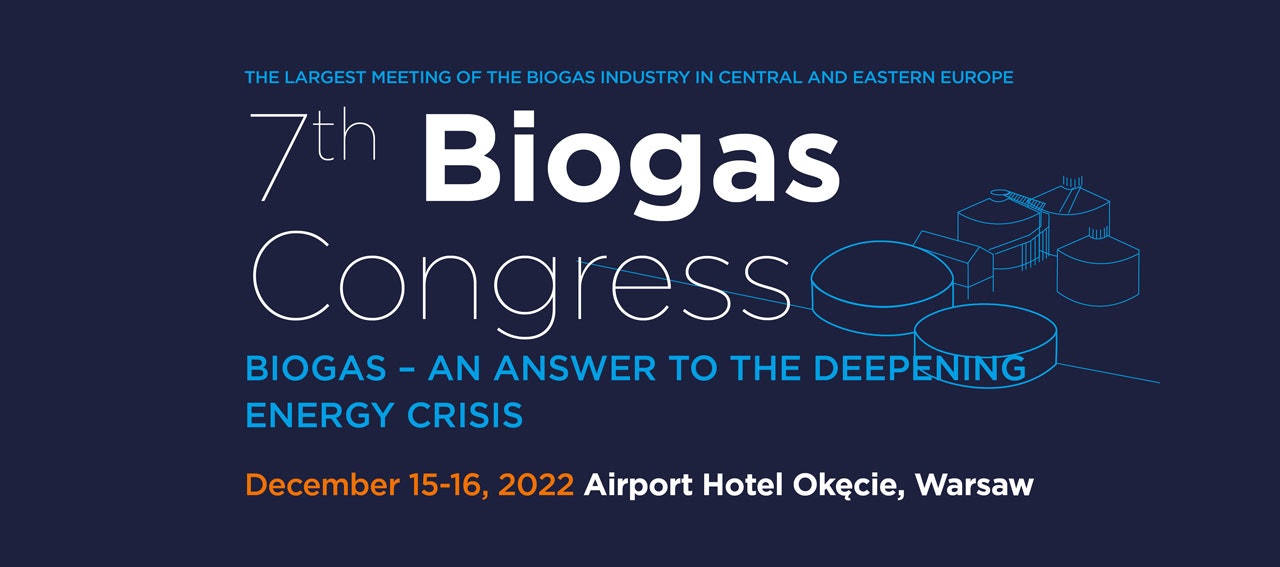 BIOGAS IN THE POLISH ENERGY SECTOR 
Biogas plants can have a huge impact on energy security. In the face of rapid changes in the European energy market, rising prices of fossil fuels and the gas crisis caused by the war in Ukraine, the development of the biogas sector and a wise waste policy seem to be more important than ever. There are only 138 agricultural biogas plants in Poland today. What to do to build more of them? How would the support system for this industry have to change? Apart from energy and heat production and waste management, what does a biogas plant provide?
 We will answer these questions during the 7th Biogas Congress – the largest meeting of the biogas industry in the country, also addressed to representatives of  #energy, #industry, #heating, #transport and #n1 among biogas events in the country!
The program of the event will include:
Biogas in EU and Polish policies until 2030

The role of biogas plants in building the country's energy security

Biogas and carbon footprint reduction

Biogas and biomethane production technologies

Leaders' Forum – debate with the participation of experts from the biogas sector
DATE AND VENUE
The conference will take place on December 15-16 at the Airport Hotel Okęcie, Warsaw, Poland.
EVENT PROGRAM
7th Biogas Congress program will cover current issues and trends concerning the biogas industry in Poland and Europe. In the program:
the current situation of the domestic biogas sector

recommended system actions for biogas in Poland,

substrates for biogas plants – raw material in the spotlight,

peak biogas plant in the national power system,

biomethane – the fuel of the future,

financing of biogas investments.
7TH BIOGAS CONGRESS – MEETING FOR:
owners of agricultural, waste and sewage biogas plants,

biogas developers,

representatives of waste-to-energy companies,

representatives of the energy, heating, industrial and transport sectors,

suppliers of technologies and solutions for biogas plants,

representatives of local governments and government administration,

owners of large farms,

agri-food processors.