Biogas Channel is media partner of the Salón Del Gas Renovable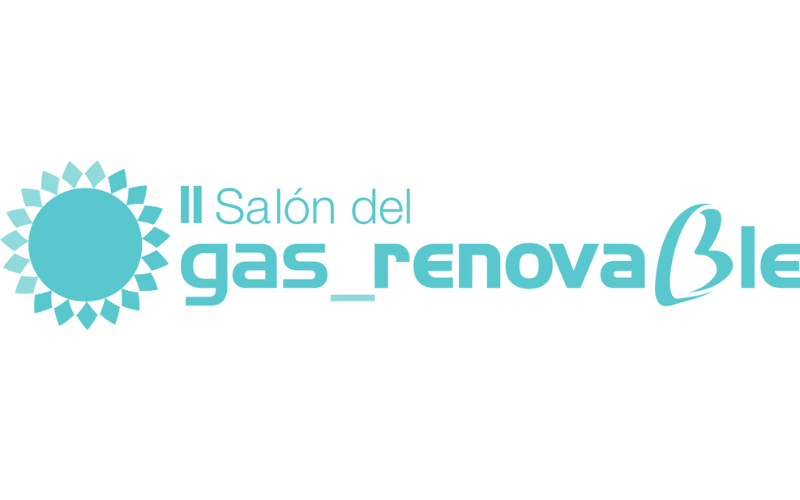 The second RENEWABLE GAS TRADE FAIR (Salón Del Gas Renovable) will be held from October 5 and 6 in Valladolid (Spain) in parallel to the 15th International Bioenergy Congress. The exhibiting firms will have the opportunity to actively participate in the congress sessions, conferences and networking activities with the professionals who will attend the largest event in the bioenergy sector in Spain, Portugal and Latin America.
TECHNICAL SHEET
DATES: 5 and 6 october 2022.

PLACE: Feria de Valladolid, Spain.

AMBIT: Internacional.

ORGANIZER: Asociación Española de Biomasa

TECHNICAL PARTNER : Asociación Española de Biogás
Why participate?
The demand for gas is very high in Spain and throughout Europe, the #RENEWABLEGAS sector should only worry about producing with guarantees and quality.
The current situation of the fossil gas market, with prices constantly rising, uncertainty regarding the stability of supply and skyrocketing emission rights, is forcing the energy transition to be accelerated.
Biogas in Europe
The European Union has 18.200 biogas plants, with an installed capacity of 11 GWe capable of generating 63 TWeh per year of biogas, and 750 biomethane plants that produce 23 TWh, with a projection of reaching 370 TWh in 2030 and 1.170 TWh in 2050.
Biogas in the Iberian Peninsula
Both Spain, with just over 200 biogas plants and 2 biomethane plants in operation, as well as Portugal, with 64 biogas plants, have a long way to go to achieve the objectives (Data in 2018 - EBA Statiscal Report 2019).
Take the opportunity
At present, there is a clear political commitment in Spain for these technologies that had not been manifested to date.
Spain is already working to define a stable framework to make biomethane development a reality, as required by the European Green Deal , the National Integrated Energy and Climate Plan and the draft Law on Climate Change and Energy Transition.
More info at www.salondelgasrenovable.com