PETROCANADA SENTRON™ CG 40: OIL DRAIN INTERVALS EXTENDED BY OVER 50%, INCREASED ENGINE EFFICIENCY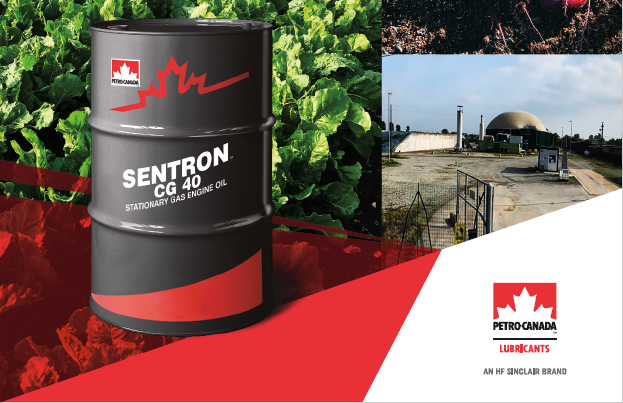 PETROCANADA PRESENTS A BEST PRACTICE RELATED TO THE IMPLEMENTATION OF ITS SENTRON™ CG 40 OIL IN THE BIOGAS-CHP FIELD
BIETIFIN is an Italian leader in technical assistance services for the biogas sector. Centred in Bologna, and regulated by Consorzio Nazionale Bieticoltori, or National Consortium Beet Growers, the company provides technical and union support to the beet sector by working with and supporting the growers.
Bietifin runs over 200 plants and owns more than 20 itself. Given the scale of its responsibility to the sector, Bietifin has an internal research and development centre, which works every day to improve the performance of its owned plants.
Many of the company's plants produce biogas from agro-zootechnical residues, including beet residues. The electricity produced is fed back into the grid. At the end of 2016, most of the group's plants had drain intervals set at under 2,000 hours, meaning frequent downtime for scheduled maintenance. Demonstrating its commitment to ensuring the efficiency of its plants, Bietifin made a change.
THE CHALLENGE
Provide a stationary gas engine oil to extend drain intervals at Bietifin's key locations.
The frequency of downtime associated with oil changes can impact an organization's efficiency and its ability to provide power to crucial services. Bietifin sought out a premium stationary gas engine oil to extend oil drain intervals and reduce equipment downtime, supporting the company's commitment to improving efficiency.
THE SOLUTION
A premium-performance stationary gas engine oil that can stand up to severe operating conditions.
Petro-Canada Lubricants SENTRON™ gas engine oils are high-performance, long-life engine oils used for stationary gas engines in a wide variety of applications, with a key focus on power generation and gas compression.
Bietifin switched to Petro-Canada Lubricants SENTRON™ CG 40, a medium-ash oil designed specifically for 4-stroke cycle gas engines running in severe service.
THE RESULTS
Oil drain intervals increased by over 50%

Engine downtime reduced

Cost savings achieved

Engine efficiency improved
Read the full testimonial HERE